Schneider Electric, announced the expansion of its IP and NEMA rated EcoStruxure Micro Data Center R-Series for rugged indoor environments. The new micro data centers offer a fast and simple way to deploy and manage edge computing infrastructure in challenging indoor spaces for industrial use.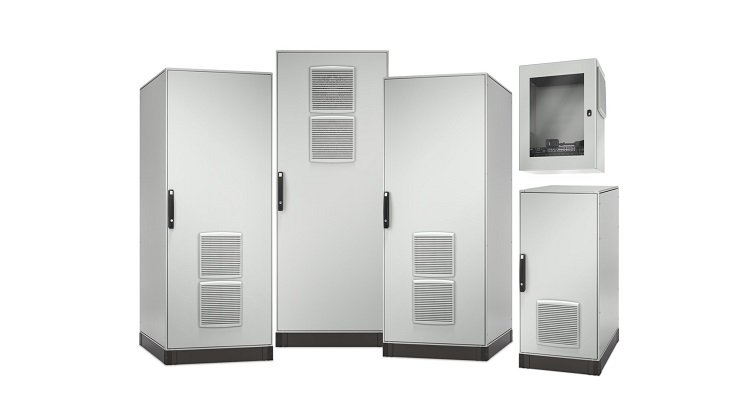 The six new models are available in 16U, 24U, and 42U sizes starting in December in the United States and Canada. They will be available in Europe early next year.
As industrial operators deploy Industry 4.0 technologies to increase productivity, safety, and automation, micro data centers are becoming essential to addressing everything from the convergence of IT and OT to the enabling of IIoT applications — making IT on the factory floor more reliable.
"Advanced automation technologies come with significant cost-saving, safety, and productivity benefits, but to reap the benefits, IT must be located closer to the end point — in spaces that weren't built with IT in mind," said Jean-Baptiste Plagne, Vice President Offer Management, Rack & Edge Systems, Energy Management, Schneider Electric. "To ensure reliability of IT networks on the factory floor, we are introducing the new IP and NEMA rated R-Series EcoStruxure Micro Data Center. These micro data centers provide a solution that's simple-to-deploy and simple-to-manage for IT and industrial channels and for end users like manufacturers and distributors."
EcoStruxure Micro Data Center solutions are configurable, pre-packaged, enclosed rack systems that include power, cooling, security, and management. They save up to 40 percent in field engineering costs, get systems to market 20 percent faster, and reduce maintenance costs by 7 percent. Micro data centers take advantage of existing infrastructure and can potentially reduce capital expenses by 42 percent over a traditional build.
Comments