Inspur Information and Nutanix have jointly unveiled four inMerge HCI systems for emerging applications like AI, multi-cloud, and edge computing. With these diverse data center solution offerings, enterprises could dramatically speed up digital transformation.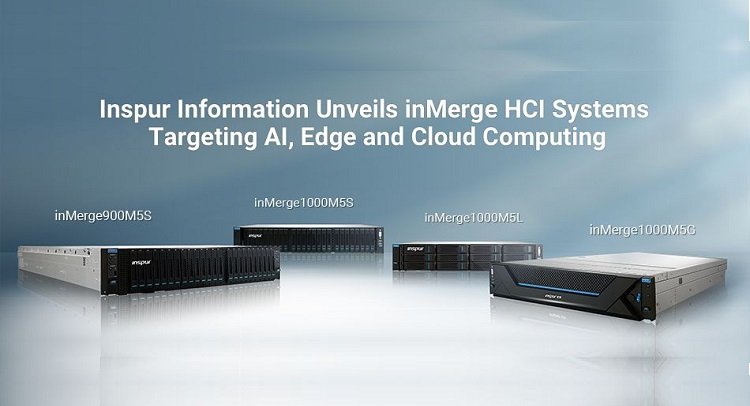 The four HCI systems are built on Inspur's NF5280M5 server and i24 multi-node server, with targeted optimization of density, storage, and heterogeneous computing. They provide data center users with open, flexible, and powerful HCI solutions.
Hyperconverged cloud-native architecture features short deployment times and easy O&M (operation and maintenance), making it a better choice for enterprises building their IT infrastructure. Inspur plans to work closely with Nutanix in improving technical testing and optimizing application scenarios to bring about a more robust data center of the future.
Designed to serve emerging business scenarios like AI, multi-cloud, and edge computing, Inspur's four inMerge HCI systems are: inMerge1000M5L (General Purpose), inMerge1000M5G (GPU Optimized), inMerge1000M5S (Storage Optimized), and inMerge900M5S (High-Density, Storage Optimized). The series' simplified and flexible architecture helps users build an efficient and agile IT infrastructure.
Next-generation information technologies like cloud computing, AI, and edge computing are becoming new drivers behind the global economy. HCI is widely used in the Internet, finance, manufacturing, energy, and other major sectors. As hyper convergence technology matures and is applied to more specific scenarios, more and more enterprises will find value in adopting its stable yet flexible architecture to build their data centers.
Comments