Cohesity today has announced the launch of Cohesity SmartFiles "Less-Is-More" Guarantee, with an assurance that SmartFiles will provide the most capacity-efficient scale-out file and object storage in the market.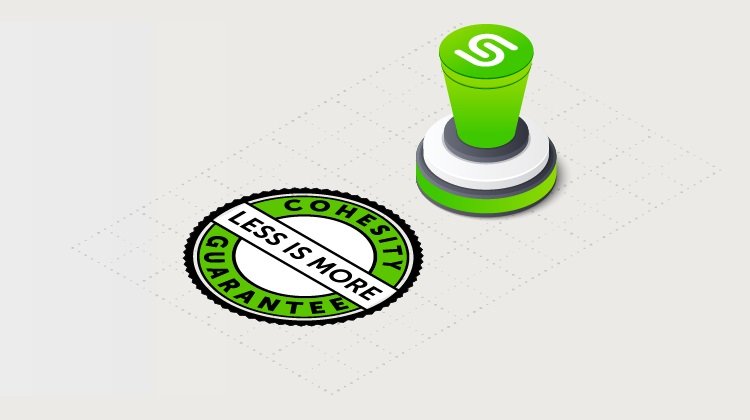 Beginning on June 24, the offer guarantees the best capacity efficiency in the industry. When deploying a given dataset on Cohesity, if customers find that a competing offer delivers better capacity efficiency for the exact same dataset, Cohesity will credit the difference towards the purchase of Cohesity software.
As businesses struggle with rapidly growing volumes of unstructured data (a recent IDC reportˠ found 40 percent of respondents indicate that they expect their datasets to grow 30-49 percent over the next two years), the need to optimize data management and storage costs becomes more critical. That's, even more, the case today as IT leaders look to reduce costs during the COVID-19 pandemic.
By making the most efficient use of storage hardware, organizations can lower costs in a variety of areas, including shrinking data center footprints, lowering power consumption, reducing support costs, and reducing the frequency of the need to purchase additional hardware.
"The SmartFiles 'Less-Is-More' guarantee ensures customers the most capacity-efficient scale-out file and object services solution in the industry," said John Har, product management lead for Cohesity SmartFiles. "This is only possible through Cohesity's innovative multi-layered data reduction approach that includes advanced data deduplication and compression, along with small-file optimization and the ability to deduplicate across entire data center volumes."
This guarantee gives organizations unmatched flexibility thanks to superior data-reduction technology as compared to competitive scale-out NAS solutions.
"While some vendors promise their customers the ability to achieve specific capacity efficiency ratios, the SmartFiles "Less-Is-More" offer simply guarantees that Cohesity's efficiency will be better than the rest," Har added.
Comments