IBM at Think Digital conference announced new services and solutions backed by a broad ecosystem of partners to help enterprises and telecommunications companies speed their transition to edge computing in the 5G era.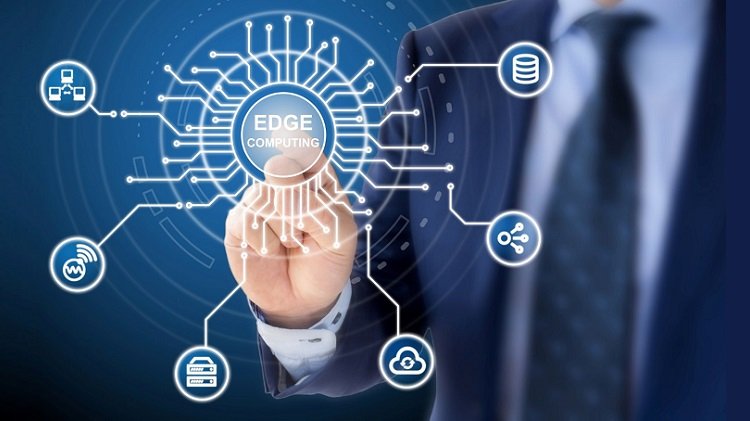 This effort combines IBM's experience and expertise in multicloud environments with Red Hat's industry-leading open source technology, which became part of IBM last year in one of the biggest tech acquisitions of all time.
For organizations worldwide, the rollout of wireless 5G telecommunications networks, which bring blazing speed and extremely low latency—and minimal transmission delays—to mobile data, is designed to accelerate the utility of edge computing. With new edge services, IBM Business Partners and open multicloud solutions from IBM, enterprises will be able to tap into the potential of 5G to support crucial uses like emergency response, robotic surgery or connected-vehicle safety features that benefit from the few milliseconds latency saved by not having to send workloads to a centralized cloud.
"In today's uncertain environment, our clients are looking to differentiate themselves by creating more innovative, responsive user experiences that are adaptive and continuously available – from the data center all the way out to the edge," said Denis Kennelly, general manager, IBM Hybrid Cloud. "IBM is helping clients unlock the full potential of edge computing and 5G with hybrid multicloud offerings that bring together Red Hat OpenShift and our industry expertise to address enterprise needs in a way no other company can."
IBM's new offerings run on Red Hat OpenShift, the leading enterprise Kubernetes platform that runs everywhere — from the data center to multiple public clouds to the edge. They enable enterprises to overcome the complexity of managing workloads across a massive volume of devices from different vendors and provide telcos the agility they need to quickly deliver edge-enabled services to customers. Clients across industries can now fully realize the benefits of edge computing, including running AI and analytics at the edge to achieve insights closer to where the work is done. New solutions include:
In addition, IBM is announcing the IBM Edge Ecosystem, through which an increasingly broad set of ISVs, GSIs and more will be helping enterprises capture the opportunities of edge computing with a variety of solutions built upon IBM's technology. IBM is also creating the IBM Telco Network Cloud Ecosystem, bringing together a set of partners across the telecommunications industry that offer a breadth of network functionality that helps providers deploy their network cloud platforms.
Equinix is building a reference architecture that brings the IBM Cloud Paks ecosystem to the edge of the network. With its interconnected Edge Metal infrastructure (powered by Packet bare metal technology), Red Hat OpenShift and IBM Edge Application Manager, enterprises can build edge applications once and deploy anywhere.
"Working with IBM on our Edge Metal Private Beta is a perfect example of how collaboration can enable enterprises to tap into the power of hybrid cloud for low-latency use cases," said Zac Smith, Managing Director of Bare Metal at Equinix. "With interconnected, automated bare metal paired with edge computing and hybrid multi-cloud solutions from IBM and Red Hat, our customers can tap into a blueprint for rapid innovation at the network edge. Our Metro Edge locations will also have the advantage of enabling consolidation from the remote on-premises locations (edge-in) or migration from the cloud (cloud-out) and yet still remain close enough to where data is created and actions are taken to reduce latency, avoid bandwidth constraints, and retain a high level of operational resilience."
Comments