Micron Technology, today announced a breakthrough in nonvolatile memory technology with the introduction of the world's fastest SSD, the Micron X100 SSD that leverages the strengths of 3D XPoint technology and usher in a new tier in the memory-to-storage hierarchy with higher capacity and persistence than DRAM, along with higher endurance and performance than NAND.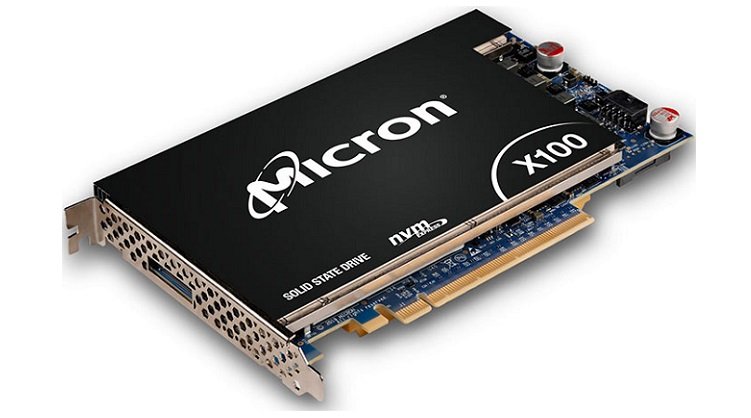 "Micron's innovative X100 product brings the disruptive potential of 3D XPoint technology to the data center, driving breakthrough performance improvements for applications and enabling entirely new use cases," said Micron Executive Vice President and Chief Business Officer Sumit Sadana. "Micron is the only vertically-integrated provider of DRAM, NAND and 3D XPoint solutions in the world, and this product continues the evolution of our portfolio towards higher value solutions that accelerate artificial intelligence capabilities, drive faster data analytics and create new insights for our customers."
With a combination of industry-leading high bandwidth, low latency, high quality of service (QoS) and high endurance, the Micron X100 SSD provides game-changing performance for big data applications and transactional workloads. The Micron X100 SSD accelerates data center applications by delivering larger amounts of data in real time, and it dramatically increases the speed of data transactions while maintaining predictably fast service for quicker time to insights.
Comments