Nabil Khalil, Executive Vice-President of R&M Middle East, Turkey and Africa explains that as Banks and Financial Services industry taking the lead in digital transformation, it also underlines the importance of securing layer of networks infrastructure handling the ever growing data requirements.
Worldwide, IT investments in the financial sector grew more than 5% in 2017 and market research firm Gartner has forecast an investment volume of $519 billion for 2018, representing a further increase of 4.1%. In the Middle East, the Banking and Financial Services Industry (BFSI) leads digital transformation with a 24.5% share of the market in 2015 that is projected to maintain a robust CAGR of 17.9% over the 2015-2021 period.
Firm Footing
While it is clear that the BFSI sector is currently focusing on modernizing IT, new software and IT hardware alone are not going to be enough. The underlying network infrastructure upon which traffic in the data centre is actually transmitted is often treated as an afterthought and this presents a potential business risk. Unless this critical network layer can deliver the performance expected of today's applications, users- both customers and employees- will face issues when they try to connect to the Bank's digital services.
This challenge is exacerbated by the fact that due to competition, digital services are being brought to market at an ever-increasing rate, resulting in an explosion of data traffic. Financial institutions have to think about higher categories of data transmission and fundamentally new LAN infrastructures. Agility and scalability of networks are essential to be able to offer innovative services at all times and to tap into new revenue streams.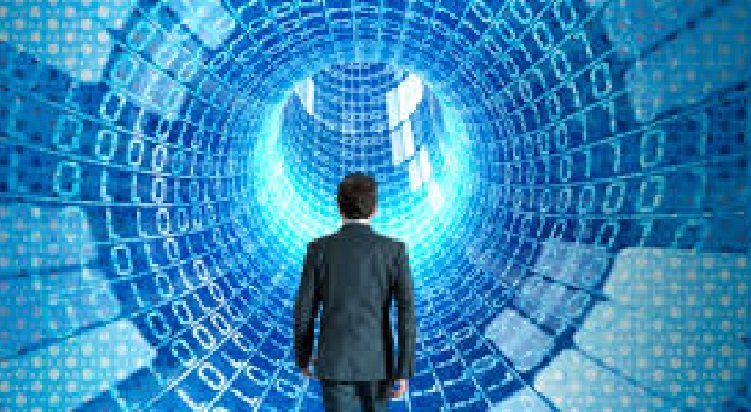 There is no way a bank can satisfy future requirements with conventional, static office networks. Unfortunately, the long-term requirements for bandwidth, headroom and scalability are not being paid enough attention to when it comes to investment planning. To date, most financial institutions have LAN infrastructures that were designed to cope with no more than 1 Gigabit Ethernet (GbE). Today however, transmission performance of 10GbE, ten times as much, is required, and in the data centre segment, even greater performance levels have to be ensured.
It isn't just customer experience that hinges on high-speed connectivity as high-performance communication is becoming a critical corporate requirement as well. Mobile and fixed workplaces, teams working over geographically dispersed locations, virtual applications and multimedia visualizations are all vital elements of the modern Bank and they all have to be able to be connected fast.
Planning for Success
Addressing these needs and developing a network infrastructure for long term success requires forward thinking network planning and the main criteria which play a decisive role in this are:
Stricter security, risk and compliance requirements.
Innovative applications such as big data, virtualization, artificial intelligence, cloud computing, mobile banking, decentral transaction concepts such as blockchain.
Competition from the FinTechs and internet groups.
The high expectations of customers looking for reliable, secure real time services available everywhere.
Designing for these requirements, the LAN should be planned with the greatest possible headroom. Unlike software and active components like servers and storage, cabling systems have to support new applications and equipment for up to twenty years. For this reason, they should be designed on a modular basis so that they can be extended or upgraded at any time with a 'plug & play' approach.
Alongside headroom for higher bandwidth and data transmission with no delays, security is the Banks' greatest concern with respect to networking. Maximum security can already be integrated at the networking level by using systems such as tamper-proof shielding, and Automated Infrastructure Management (AIM) which protects connections from incorrect operation and manipulation through real-time monitoring.
While a LAN with 10 GbE transmission performance would likely exceed the current needs of financial institutions, increased digitization of services, mobility of the workforce and expansion of business to the network edge will soon demand utilization of all available bandwidth. Strategic investments made today, will determine the digital success of financial institutions for years to come and provide them with a platform upon which they can rapidly innovate to gain a competitive edge.
R&M draws on its comprehensive international experience in the financial sector to support the BFSI industry with specific solutions for structured cabling in office buildings and data centres. The cabling specialist has been supplying renowned Swiss banks for decades and elsewhere across the globe.
Comments