Huawei launched its brand new solution, Smart DC 3.0 @AI that powers data centers with AI. The solution features i³ (iPower, iCooling, and iManager) and incorporates an AI optimization algorithm to intelligently integrate functions of data center infrastructure.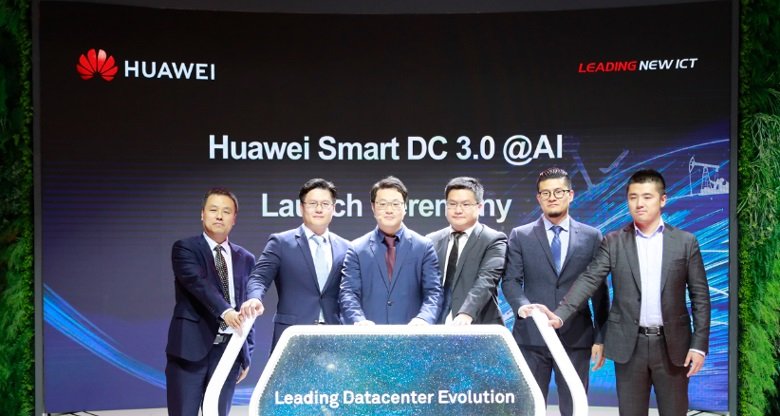 The intelligent AI algorithm determines the running status of infrastructure that achieves detection of faults in power supply links in milliseconds, fault locating in seconds, fault isolation in milliseconds, and fault recovery in minutes. The solution also addresses the long-overdue refrigerant leakage detection issue, and improves efficient utilization of space, power, cooling, and human resources throughout the data center lifecycle.
iPower visualizes power supply links, provides an AI-based battery management system and precise alarm location, and isolates faults in milliseconds to ensure power reliability.
iCooling is based on the AI self-optimization algorithm, which enables the cooling system to save up to 8 percent of power under the same working conditions. Precise cooling eliminates hot spot risks and improves data center stability. In addition, the AI algorithm supports automatic detection of air conditioner refrigerant capacity to avoid overheating caused by refrigerant leakage.
iManager is considered the 'brain' of Smart DC 3.0 @AI, making operations and maintenance (O&M) of the data center easier and more efficient. With advanced Internet of Things (IoT) technologies, underlying devices no longer experience slow speed brought by traditional serial port communication. In addition, the devices are highly self-learning and adaptive, building a solid foundation for the entire system to become intelligent. The system platform is moved to the cloud where a Data Center Infrastructure Management (DCIM+) resource pool enables globally shared data center operation experience. This is an important step for data centers to become intelligent and self-optimized.
Li Junpeng, President of the Marketing Operations Department of Huawei Network Energy Product Line, said "Data center infrastructure has undergone three development stages: Combination of separate parts, integration of products, and intelligent convergence. Now, Huawei applies AI technologies to data center infrastructure management, which greatly improves data center reliability, energy efficiency, and O&M efficiency. The solution helps customers reduce operating expense (OPEX) and increase revenues. Smart DC 3.0 @AI will be a milestone as data centers become more intelligent."
Comments